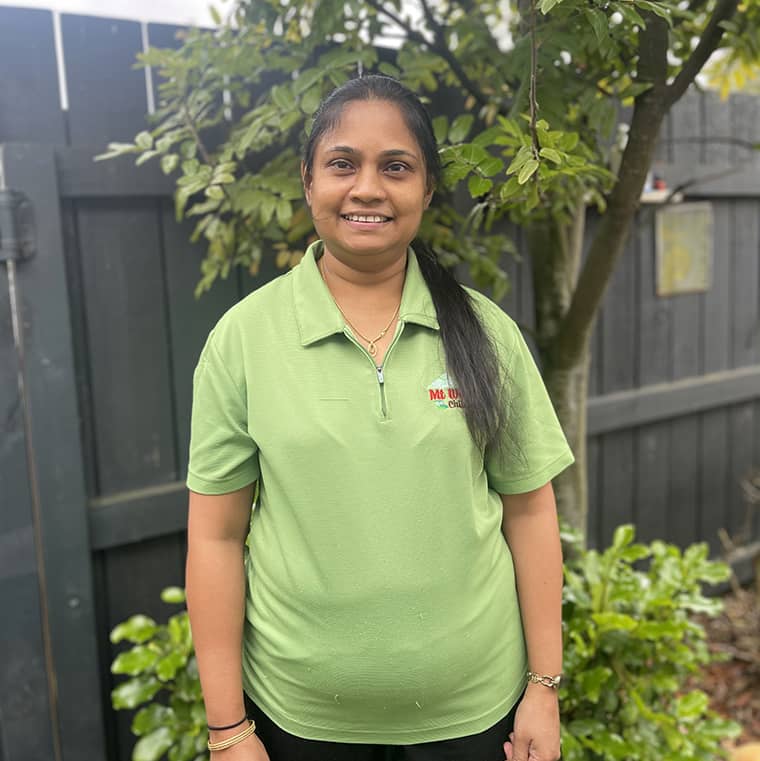 Teacher
Brief info
Kia Ora / Ayubowan,
My name is Imalie Amarawardana. I am from Sri Lanka, I migrated to New Zealand in 2016 with my husband and two teenage children - a son, and a daughter.
I was working for the Hong Kong and Shanghai Banking corporation, but after having my own children I moved into Early Childhood Education. I have Diplomas in Early Childhood Education, Childcare Management and also in Montessori Method of Education. I also completed my Certificate in Early Childhood Education from NZTC in 2016.
Back in Sri Lanka I was teaching as at Asian International School for seven years. I was with the Toddlers group. I am really grateful for the opportunity to be with the lovely team at Mt Wellies, and I have been here for 6 years now.